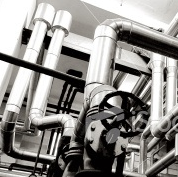 Our mission is to add value to your business and to ensure that the experience of working together is as successful for you as it is enjoyable.
Our philosophy is simple. We aim to supply all of the tools and resources needed to maximise your company's potential. Together we agree on a plan of action utilising our services which allows you to concentrate on the essential task of running your business.
Catalize provides a range of solutions to meet the business needs of our clients involved in developing or delivering complex programmes or projects. We're able to offer a comprehensive range of tailor-made services from strategic support to accounting, administration and IT assistance.
Page 1 : Page 2